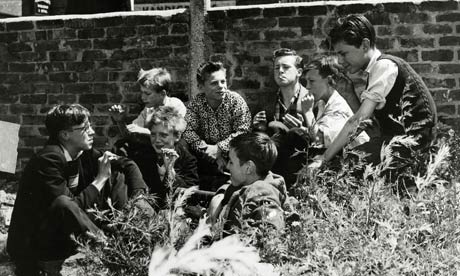 A BRAVE BOY.
I WAS sitting by a window in the second story of one of the large boarding-houses at Saratoga Springs, thinking of absent friends, when I heard shouts of children from the piazza beneath me.
"Oh yes, that's capital! so we will! Come on, now! There's William Hale! Come on, William, we're going to have a ride on the railway. Come with us."
"Yes, if my mother is willing. I will run and ask her," replied William.
"Oh, oh! So you must run and ask your ma. Great baby run along and ask your ma! Ain't you ashamed? I didn't ask my mother."
"Nor I nor I," added half a dozen voices.
"Be a man, William," cried the first voice. "Come along with us if you don't wish to be called a coward so long as you live. Don't you see we are all waiting? "
I leaned forward to catch a view of the children, and saw William standing with one foot advanced, and his hand firmly clenched, in the midst of the group. His flushed brow, flashing eye, compressed lip, and changing cheek, all told how the word coward was rankling in his breast. With breathless interest I listened for his answer, for I feared that the evil principle in his heart would be stronger than the good. But no.
"I will not go without asking my mother," said the noble boy, his voice trembling with emotion, "and I am no coward, either. I promised her I would not go from the house without her leave, and I should be a base coward if I were to tell her a lie."
There was something commanding in his tone, which made the noisy children mute. It was the power of a strong soul over the weaker, and they could not help yielding him the tribute of respect. I saw him in the evening among the gathered multitude in the parlor. He was walking by his mother's side a stately matron, clad in widow's weeds. It was with evident pride that she looked on her graceful boy, whose face was one of the finest I ever saw, fairly radiant with animation and intelligence. Well might she be happy in such a son one who could dare to do right, when all were tempting him to do wrong.
Select