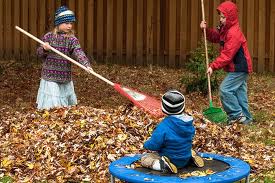 THE EYE-SERVANT
Is one who does not care how little he does for
his employer, if he can only please. Instead
of keeping his eyes upon his work, he is
constantly looking about for his employer, and
when he discovers him, he plies his work very
briskly; but soon as he is alone again he
slackens his gait, and perhaps stops altogether.
Among the young, there are some who are
eye-servants. Yes, I am sorry to say it,
eye-servants.
Sometimes young people get a distaste
for work, and do constantly try to avoid
it all they can.
Such youth, are constantly on the watch to
see where their parents are, in order to evade
the tasks which they are set to do; and it is
their constant study to avoid the labors required
of them. If you set them at their
books, they will study well while you watch
them so busy, so studious; but leave them a
a minute or two, and your fond hopes are
blighted. The youth of whom you had such
a high opinion, is at play, or idling away his
time; but soon as he sees his teacher is
watching him, oh how busy he is again! You
would suppose he was a very good boy.
Now, boys and girls, let me say to you that
of service. It is degrading in the eyes of
men, and wicked in the sight of God.
God will not have one eye-servant in heaven
NOT ONE! Now if there is one little girl
or boy, or one youth who reads this who is
sensible, that he tries harder to please his
parents when they are looking at him, than
when he is alone, that person is an eye-servant
and he would serve God in the same way. But
remember God will prove us all, and he will
have no eye-servants in heaven.
Jos. CLARKE.
Portage, Ohio.