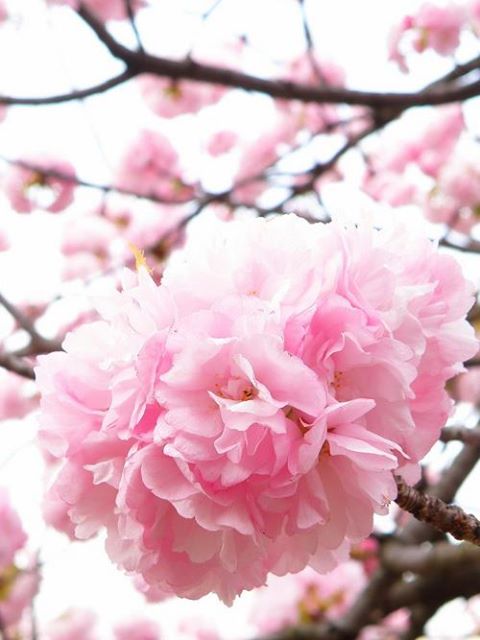 NATURE'S SPRING FASHIONS.
SPRING has come, and with it the necessity of learning about the spring fashions; for, throughout the world, Fashion reigns supreme. She is a fickle queen, and wonderfully eccentric; but her fashion-plates and notes are studied with equal zest in the parlor and the kitchen; and in city and country in high life and low life she rules with mighty and undisputed power.
Just now all nature is absorbed in the pursuit of this fascinating branch of knowledge, and has become all alive upon the question of reconstruction.
Notwithstanding the chilliness and dreariness of the early spring months, the old dame has laid aside her beautiful robes of ermine, and now that warm, sunny days have come, she calls to her many maids, far and near, to hurry up the spring sowing; in consequence of which, spring openings are quite the rage.
The sedate old trees in forest and garden, and the modest shrubs, seem to have grown tired of their brown winter suits, and are eagerly studying the leaves of their latest fashion-magazines. The delicate flowers are quietly preparing brilliant apparel for spring and summer; and even the coarse weeds and herbs of the field have caught the inspiration, and are busily giving re-touches of color and style to their last-year garments.
The Maples have already come out in bright-scarlet hats; the stately old Elms are arraying themselves in new beauty; and it is rumored that the Horse-Chestnuts will soon make their appearance in pink and white.
The much-admired Madam Arbutus has appeared in the loveliest and most becoming of trailing dresses. The Bachelors, always fussy and notional, are bothering their tailors about the cut of their coats, the most desirable color, and even the style of their buttons.
The color and style of the Monkshood will be the same as in previous years; for that monastic order refuse to appear in anything but deep, somber purple. Dashing young Dandelion, in his gay-colored coat, is found almost everywhere; but he never receives much attention, except from little children, who are sometimes attracted by his graceful curls.
The city trees will soon leave for the summer. Miss Columbine, the Heaths, and their cousins the Laurels, contemplate spending the summer at the mountains; while the Iris family and the Lilies will pass the season at the watering-places. The musical troupe, Mosquito Brothers & Company, intend to visit the country some time during the summer; and for evening serenades, and also for teaching patience, offer their services to the public.
As the summer advances, we will try to find time to report other developments in the fashionable world.
Pansy.
EVERY generation laughs at the old fashions,
but religiously follows the new.
Thoreau.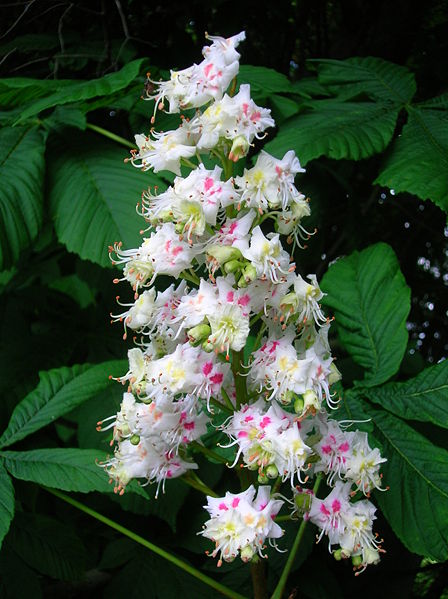 Horse Chestnut