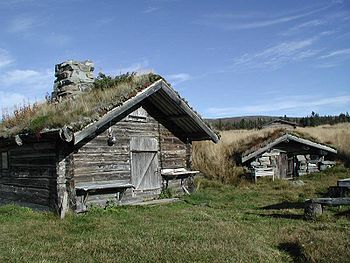 Filial Kindness Rewarded.
GUSTAVUS III, king of Sweden, passing on
horseback through a village in the neighborhood
of his capital, observed a young peasant girl of
interesting appearance, drawing water at a
fountain by the wayside. He went up to her, and
asked her for a draught. Without delay she lifted
up her pitcher, and with artless simplicity put it
to the lips of the monarch. Having satisfied his
thirst, and courteously thanked his benefactress,
he said, "My girl, if you would accompany me to
Stockholm, I would endeavor to fix you in a more
agreeable situation."
''Ah, sir," replied the girl," I cannot accept your
proposal; I am not anxious to rise above the
state of life in which the providence of God has
placed me; but even if I were, I could not for an
instant hesitate."
''And why?" rejoined the king somewhat
surprised.
"Because." answered the girl, coloring, "my
mother is poor and sickly, and has no one but me
to assist or comfort her under her many
afflictions;
and no earthly bribe could induce me to leave
her, to neglect the duties which affection
requires from me."
"Where is your mother?" asked the monarch.
"In that little cabin" replied the girl, pointing
to a wretched hovel beside her.
The king, whose feelings were interested in
favor of his companion, went in, and beheld,
stretched on a bedstead, whose only covering
was a bed of straw, an aged female, weighed
down with years, and sinking under infirmities.
Moved at the sight, the monarch addressed her:
"I am sorry, my poor woman, to find you in so
destitute and afflicted a condition."
"Alas! sir," answered the venerable sufferer,
"I should be indeed to be pitied, had I not that
kind and attentive girl, who labors to support
me.
and omits nothing she thinks can afford me
relief!
May a gracious God remember it to her for good,"
she added, wiping away a tear.
Never, perhaps, was Gustavus more sensible
than at that moment, of the pleasure of
possessing an exalted station. The gratification
arising from the consciousness of having it in
his power to assist a suffering fellow-creature
almost overpowered him, and putting a purse
into the hand of the young villager, he could only
say, "Continue to take care of your mother; I
shall soon enable you to do so more effectually.
Good bye, my amiable girl, you may depend on
the promise of your king."
On his return to Stockholm, Gustavus settled a
pension for life on the mother, with the reversion
to her daughter at her death.
YI