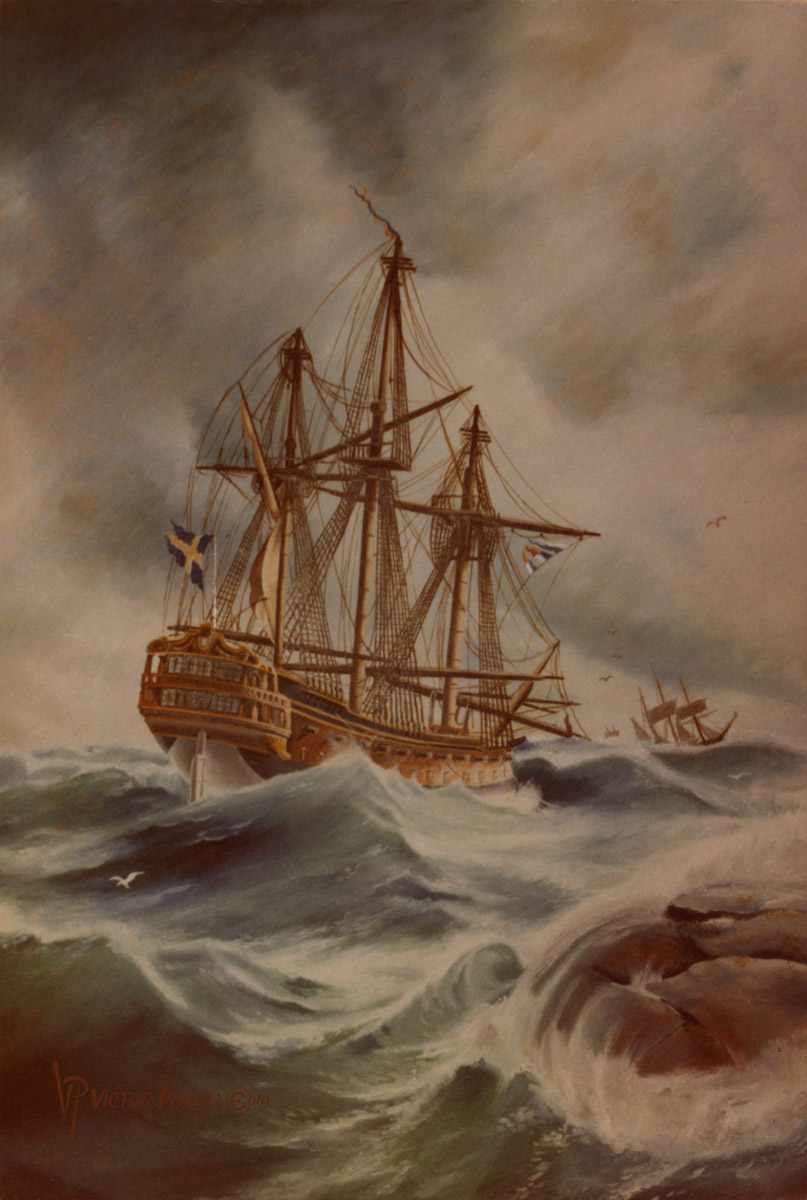 OIL ON WATER.
You have perhaps heard of pouring oil on the troubled waters. The following is given as a real instance of the soothing effect of a little oil. Sometimes kind words and soft answers may calm the troubled sea of angry feelings.
Not many years ago, a case occurred in which a ship's crew was enabled, during a severe storm, to escape on shore by the help of a few gallons of oil. A similar and equally successful employment of the same substance is reported to have been made off the Cape of Storms last summer. The King Centic, a vessel of fourteen hundred and ninety tons, left Liverpool for Bombay.
When off the Cape of Good Hope she encountered a heavy gale from the north-west, which continued for some time. Tremendous seas broke over the ship, bursting in the main-hatch, washing away the hatch houses and boats, smashing in the front of the cabin, and destroying the captain's and officer's stores and clothing.
The gale lasted for nearly five days, and though the vessel stood it very well, it was impossible to repair any of the damage, as the waves were continually sweeping her decks. At length, the chief officer suggested the trial of throwing oil upon the water. Two canvas clothes-bags were obtained, and into each two gallons of fine oil were poured, the bags being punctured slightly and flung one over each quarter in tow of the vessel. The effect was magical; the waves no longer broke over the poop and sides of the ship, but several yards away; where the oil had spread itself over the surface, and around the poop, in the wake of the vessel, was a large circuit of calm water. The crew were thus able to repair the damage with greater ease, and the ship was relieved from the tremendous shocks she had previously received from the heavy seas. The two bags lasted two days, after which, the worst fury of the gale having expended itself, no more oil was used.
Classmate.
THE silk of certain insects takes its color from the leaves on which they feed, and a Christian man's life will always take its color from that on which his soul feeds.
Spurgeon.