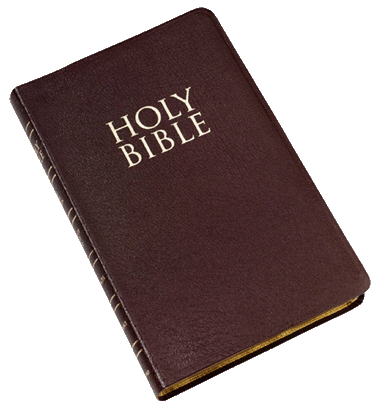 "Is It An Advent Bible?"
IT was the Sabbath. The sun shone
brightly on the frozen pond where three little
girls often went to play. But on that day
little Lucy had no one to accompany her, or
to assist her in trying to skate. She amused
herself alone a little while; but, becoming
lonesome, she soon hastened away to plead
that her playmates might go with her for just
a short time.
"Mother will not let us play to-day," said
the little girls; "it is the Sabbath." "I
knew it was your Sabbath," replied Lucy;
"but I was in hopes you would go and skate
a while." "Lucy," said their mother, "will
you come and read this verse?" "Yes,
ma'am. 'Remember the Sabbath day to
keep it holy. Six days shalt thou labor and
do all thy work; but the seventh day is the
Sabbath of the Lord thy God.'" "Now let
us turn to a table of time. Please read the
days of the week." "First day of the week,
Sunday; second day of the week, Monday;
third day, Tuesday; fourth day, Wednesday;
fifth day, Thursday; sixth day, Friday; seventh
day, or Sabbath, Saturday."
"Well, Lucy, you now see that Saturday is
the seventh day; and you have read for yourself
that the seventh day is the Sabbath of
the Lord thy God." "Yes, I see; but," she
added, looking very thoughtful, "is not this
an Advent Bible?" She was assured that it
was like her mother's Bible.
After she had read this verse: "Blessed
are they that do His commandments, that
they may have right to the tree of life, and
may enter in through the gates into the city,"
she hastened home, to tell her mother all she
had heard and read in regard to the Sabbath
day.
C. E. COLE.
The Torn Lamb.
As I was passing along a road not long
since, my attention was suddenly arrested by
a small, white object lying beside the road,
which was nothing else but a once pretty,
white lamb, now all mangled and bleeding.
Thought I, This is the work of some cruel
dog, and where was the keeper of this helpless
lamb, that it should thus be taken from
the fold?
Then I thought Of the tender care which
Jesus, the great Shepherd, manifested for the
lambs, or children, when upon earth, in laying
his hand upon them, and blessing them;
also his injunction to the apostle Peter:
"Feed my lambs."
I also thought of the many dear children
who, for want of proper watch care, or other
causes, will surely fall a prey to the cruel
snares of Satan. And now, dear children,
let me entreat of you to watch against the
cruel devices wherewith he is trying to destroy
you, so that in that great day that is
S0 soon to come, you may receive the blessing,
and enjoy the society of Him who, when upon
earth, took the little ones in his arms, and
folded them in his bosom.
SARAH M. ST. CLAIR.
Jasper, Co., Mo.