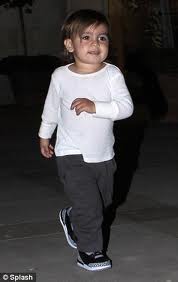 PEOPLE WITH THREE HANDS.
CHILDREN, did any of you ever see a person with three hands?
We hear all of you saying, "No, I never did;" and you think no one else ever saw such a person either. Listen now to a secret. One morning we saw a boy, a real boy, with two eyes, two feet and two hands, so we thought he was just like all other boys; but when he came down to breakfast, we discovered that besides his two before hands, he had another, a little behind hand, which was always getting him into trouble. We wondered how and where he got it, and asked him; but he only yawned out, "I don't know." After breakfast we watched him a little while. When he started to school, that hand kept him playing around the yard, and held him back so that he was late.
After he did get into school, he fully intended to learn a good lesson in order to punish the little backhand, knowing that it was to blame. Jonathan, his seat-mate, went right to work on his lesson, and so had a good recitation, but this boy thought it would be just as well if he should wait a few minutes and rest before beginning his studies. His little extra hand turned his rest into play. It took hold of his slate-pencil, and making a square on his slate began to play tit-tat-too. He was very anxious that Jonathan should play with him, but the hand, with all its pinching and pinpricking, could not move Jonathan's eyes from his book.
Well, when this boy came to recite, what about the lesson? Of course you know. He missed his mark entirely, and as a consequence lost his recess. Just so he went through many days of school life, wasting time and losing manliness. We may easily guess at the rest of his history, for a boy or girl generally gives a fair prophecy in school-life of what the world will receive from him or her, in the way of service or worth.
After watching this little acquaintance of ours for some years, we find this theory to be sadly proved by him. A series of misfortunes attended him in everything he undertook to do.
One day we chanced to meet him on the street rushing headlong for the depot. He could not even stop for a nod of the head as he passed. Turning to look after him, we saw him within a stone's throw of the depot as the train moved off. Back down the street he came, with a face about the length of a stick of cordwood and dripping with perspiration. We could hardly help smiling at so forlorn a sight, but he felt like-anything but smiling. It was the same old story he used to tell in school when a boy; that is, the old habit clung to him like a decayed limb to a healthy tree. All through life it troubled him in this way. Would it not have been better, if, when a boy, the bad habit had been nipped in the bud? If any of our young readers are afflicted in the same way, we advise them to go immediately to the surgeon (don't be too late) and let him cut off this little behind hand.
Selected