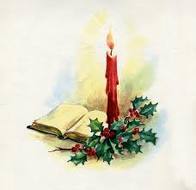 EVIL PRACTICES.
DEAR YOUTH: I am an old man of threescore
years, and I thought I would say a few words to
you on this subject. How much lying, stealing,
cheating, deceiving, and gambling there is in the
world. And in addition to these out-breaking sins,
how much pride and covetousness, how much
speaking evil one of another, how much vain and
foolish talking, and a great many other evils
that we cannot now name.
Now it is certain that we must be cured of every
evil, whatever it is, or we shall never see the
kingdom of God. If children in early life would
avoid evil practices, how much sorrow they
would save themselves, and the exposure to
eternal ruin. We become so much habituated to
evil we almost forget it is evil, and then God in
mercy sometimes uses extraordinary means to
let us see our wrongs.
I will here relate an incident in my father's life
that I have often heard him tell. He was in the
habit from a child of playing cards. He delighted
in this as he grew up. His trade was that of a blacksmith.
One long winter evening as he and another
laborer with him came in from the shop at usual
bed-time, with a piece of a candle in their hand
some two or three inches long, they said they
would play cards while that piece of candle lasted.
They continued the play, thoughtless of the
passing hours, when to their surprise it was
broad daylight, and the little piece of candle was
yet burning! They were alarmed, as an ancient
king was at the handwriting on the wall, rose up
in haste and resolved to have no more to do
with playing cards. This circumstance, among
others, no doubt led to my father's conversion
and his becoming a preacher of the gospel of
Christ.
Dear youth, let us avoid all evil.
JOHN Byington.