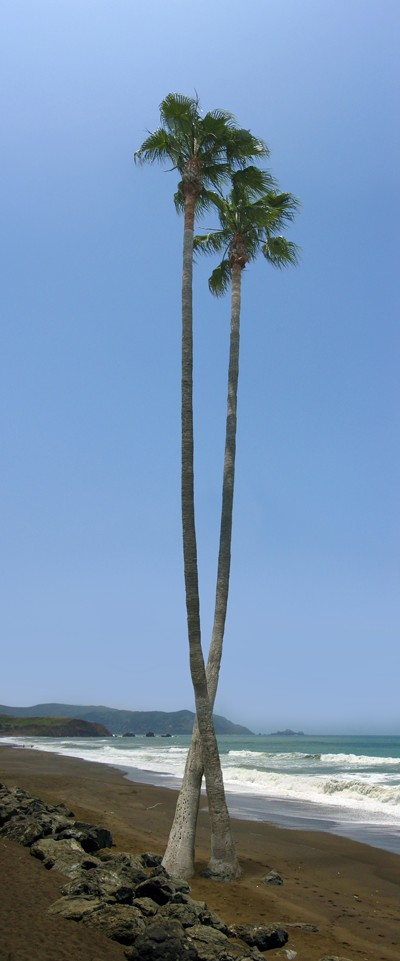 Psalm 92:12.
THE righteous shall flourish like the palm tree:
he shall grow like a cedar in Lebanon."
The sacred Scriptures abound with
comparisons.
In numerous instances the righteous
are compared to those things which are of the
greatest value, the most precious and durable,
while the wicked are compared to things of far
less value, fading and perishable.
I have thought that a few words relative to the
durability and usefulness of the cedar and the
palm tree, would help the little readers
to a better understanding of the comparisons in
the above text. From one who visited the cedars
of Lebanon in 1697, we give the following:
"These noble trees grow among the snow, near
the highest parts of Lebanon. Some are very old,
and of prodigious bulk. I measured one of the
largest, and found it twelve yards six inches in
girth, and yet sound; and thirty-seven yards in
the spread of its boughs. At about five or six
yards from the ground it was divided into five
limbs, each of which was equal to a large tree.
Some of these trees are supposed to have lived
upwards of one thousand years!"

Says Dr. Clarke: "The figure of the palm tree
gives us the idea of grandeur and usefulness.
The fruit of the palm tree makes a great part of
the diet of the people of Arabia, part of Persia,
and Upper Egypt. The stones are ground down
for the camels;
the leaves are made into baskets; the hard
boughs, or rather, strong leaves, some being six
or eight feet in length, make fences; the juice
makes arrack; and the threads of the web-like
integument between the leaves make ropes, and
the rigging of small vessels; and the wood
serves for slighter buildings and fire-wood. In
short, the palm or date tree, and the olive, are
two of the most excellent and useful
productions of the forest or the field."
Now, young readers, though you are not going to
live in this world of sorrow to grow old, yet you
can devote your entire being to the Lord, and in
usefulness spend every moment of your short
journey to that world where, the Lord says the
"glory of Lebanon shall come unto thee, the fir
tree, the pine tree, and the box together, to
beautify the place of my sanctuary."
Isaiah 60:13.
A. S. HUTCHINS