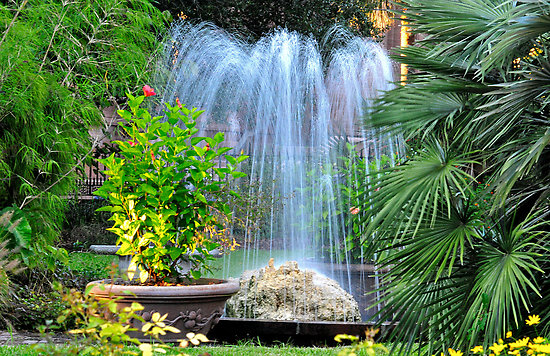 YOUTH
CONSECRATED YOUTH.
YOUR youth is a very beautiful thing to be presented to God. God asks for sacrifice, the firstlings, a bullock, or a ram of a year old; this shows us that the Lord would have our prime of life dedicated to his praise. You will not have another youth; soon it will not be in your power to offer to God your beauty and freshness. You may be able to give him the ripeness of middle age, but not the beauty of youth.
Is there not an exceeding preciousness about youth? They gave out that there was a fountain somewhere in the western main, whereof if men would drink, it would renew their youth; and straightway a gallant Spaniard, as foolish as gallant, Ponce de Leon, with his flotilla, scoured the seas for months to discover the fountain of immortal youth; but he never found it. His vain quest only shows how precious a thing man counts it, and God counts it precious too. Give my Lord and Master the flower of your being while yet it is in the bud. Bring him your first ripe clusters, a basket of summer fruit sweet unto his taste, for well doth he deserve it. But, let it be now, for the bloom will soon be gone, and the dewdrops will have exhaled.
C. H. Spurgeon.
NO BURDENS.
THERE is a gateway at the entrance to a narrow passage in London, over which is written, "No burdens allowed to pass through." "And yet we do pass continually with ours," said one friend to another, as they turned up this passage out of a more frequented and broader thoroughfare.
They carried no visible burdens; but they were like many, who, although they have no outward pack upon their shoulders, often stoop inwardly beneath the pressure of a heavy load upon the heart. The worst burdens are those, which never meet the eye.
There is another gate, one which we are invited to enter, and must enter if we would ever attain to rest and peace, over which is also inscribed, "No burdens allowed to pass through."
This is the straight gate, which leads to life, saying to each one of us, "Come unto me, all ye that labor and are heavy laden, and I will give you rest."