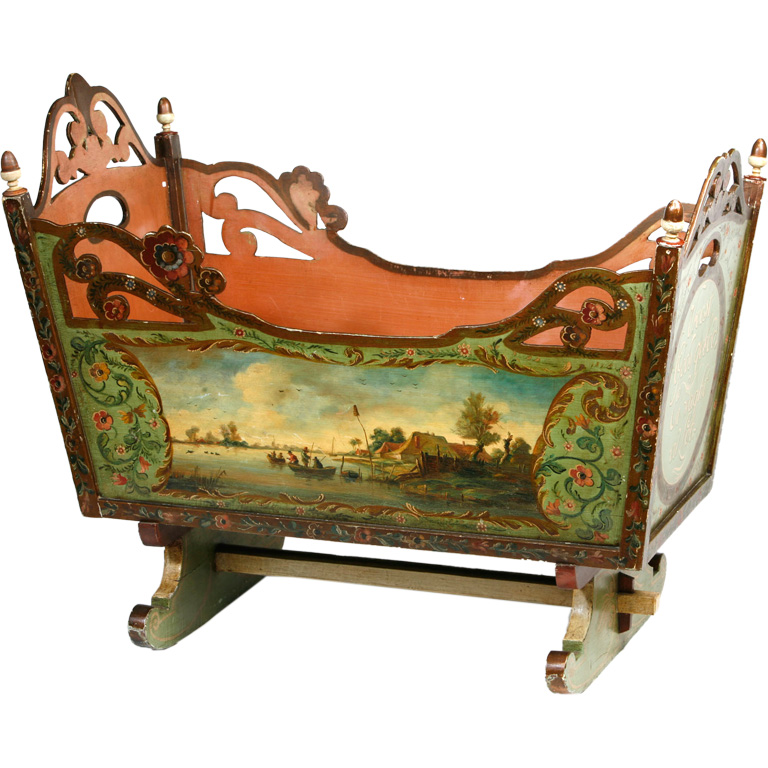 THE CHILD-DYKE.
THE ground in Holland is so flat and low that two or three times the sea has rushed in over parts of it and destroyed whole towns. In one of these floods, about two hundred years ago, more than twenty thousand people were drowned. In some of the towns that were flooded, not a creature of any kind was left alive.
A large part of the water that came in at the time of that flood still remains. It is known as "the Maas" and in one part of it there is a little green island a part of an old dyke or dam which is called the "kinder dyke," or child-dyke, and it got its name in this way, The waters rushed in over one of the little Preisland villages, and no one had any warning. In one of the houses there lay a child asleep in its cradle an old fashioned cradle, made tight and strong of good stout wood.
By the side of the cradle lay the old cat, baby's friend, probably purring away as comfortable as possible. In came the waters with a fearful roar. The old cat, in her fright, jumped into the cradle with the baby, who slept through all the turmoil as quietly as ever. The people were drowned in their beds. The house was torn from its foundations and broken in pieces. But the little cradle floated out on the angry sea in that dark night, bearing safely its precious burden.
When morning came, there was nothing to be seen of the village and green meadows. All was water. Hundreds of people were out in boats trying to save as many lives as possible; and on this little bit of island that I have spoken of what do you think they found? Why, that same old cradle, with the baby asleep in it and the cat curled up at her feet, all safe and sound!
Where the little voyagers came from, and to whom they belonged, no one could tell. But, in memory of them, this little island was called "kinder dyke" the child-dyke and it goes by that name to this day; and this story is told to thousands of little people all over Holland, as a remarkable instance of God's providence.
The Nursery.