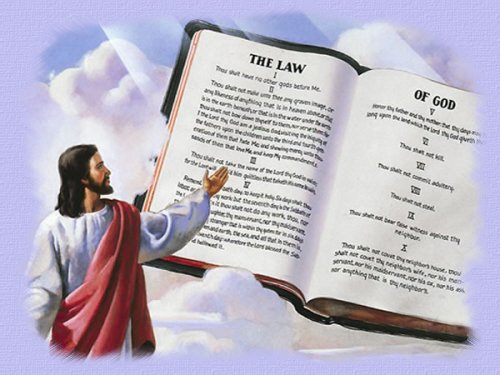 New Sight
THE CHRISTIAN'S TRUST.
'Tis said that once a dying girl.
Who on the sea-coast dwelt,
Was asked what she of Jesus thought.
At death's approach she felt.
How beautiful, and how sublime,
This answer to receive:
"JESUS as limpets to the -rocks,
So unto him I cleave."
O, may we on the living Rock,
With heart as firm abide;
And cling, the rougher beats the storm,
The closer to his side.
Then will our faith and hope grow bright,
Though earthly scenes grow dim;
For he will never those forsake,
Who put their trust in him.
A. A. S.
Rochester, August, 1854.
The Blind Girl And Her Bible.
MANY years ago, said the Rev. Monsieur
As when a student in the University of Geneva,
I was accustomed to spend the long summer
vacations, traveling from village to village
in my native France, preaching in the open
squares the kingdom of God, distributing His
holy word to those who would accept it, and
teaching from house to house the blessed gospel
of Jesus, my master. On such an excursion
in the summer of 1830s, I entered a little vine
hung cabin in the environs of Dijon. In its
low, wide kitchen, I saw a middle aged woman,
busily ironing, a boy yet too young for labor,
and a girl of some seventeen or eighteen years,
of a sweet serious aspect, platting straw. She
did not raise her eyes as I entered, and, on a
nearer approach, I perceived that she was
blind.
Saying that I was one sent to bring glad tidings
of good things, I began to tell them the
story of Christ, his love, his sufferings, his death.
They listened attentively, and tears rolled slowly
from the sightless eyes of the young girl.
It was indeed tidings, new and wonderful, unto
them, for like others of the simple peasantry of
France, they were accustomed to sing sweet
hymns and murmur devout orisons to "blessed
Mary, mother mild," while Christ and his
salvation were hidden from their hearts. The
next day, and the next, I, visited the widow's
poor cottage, and Jesus, the good shepherd,
gave me new cause for thankfulness, in
permitting me to guide both mother and
daughter to the fold of peace.
Poor sightless Marie! How was she affected
when I told her of Him who opened the eyes of
the blind, and read to her how blind Bartimeus
sat by the way-side begging, when he cried unto
Jesus of Nazareth passing by, and received
sight. Then an irrepressible longing, such as
she had never known before, a longing for God's
blessed gift of vision, seized upon the poor blind
girl; not that she sighed to behold the blue
heaven, or the golden light, or to look upon her
mother's smile, or to gaze in her younger
brother's laughing eyes. No, not these; but she
longed to read the blessed words of Jesus, how
he said, "Come unto me, and I will give you
rest."
There dwelt, then in Dijon a man of God, who
had gathered around him a few blind, whom he
had taught to read and work. I sought him
out, told him of Marie, interested him in her,
arranged that she should come an hour every
morning to learn to read, and procured for her
a Bible with raised letters for the blind.
You should have seen her delight as she started
out next morning a warm, bright August
morning one hand locked in her little brother's,
and the other fondly clasping her precious
Bible, to take her first lesson. Alas, poor Marie,
it required a delicate touch to distinguish slight
raised surface and nice outline of the letters,
her fingers were hard and callous
with the constant platting of straw.
Again and again was the effort made, but to no
purpose. But one day, as she was alone,
sorrowfully chipping with her little knife the
rough edges of the straw, a happy thought
occurred to her. Could not she cut away the
thick, hard skin from her fingers, and then it
would grow a new, smooth and soft, like the rosy
fingers of a child? And so she whittled the skin
from the poor fingers, heeding not the pain; was
it not that she might read the word of God?
But the straw work could not cease; it bought
bread, and the wounded fingers were slow to
heal. "When the reading lesson was tried
again, warm drops trickled from the bleeding
fingers along the sacred line. It was all in vain.
After the first bitterness of her disappointment,
Marie strove hard to be cheerful. "God
had opened the eyes of her soul," she said,
"and ought, she not to praise Him?" And the
new Bible! Ah, surely she must carry it back;
Some happier blind girl might pluck the fruit
from this tree of life, and find healing in its
blessed leaves. And, holding the dear volume
near to the beating of her heart, she knelt by
her white cot to pray: " Dear and blessed Jesus,
who lovest the poor and openest the eyes of
the blind, I thank thee that thou hast not hidden
thyself from a poor blind girl. And since
I cannot read thy heavenly words, I pray that
thou wilt whisper them into my soul, that my
spirit may not be dark like my poor eyes. I
can see thee with my heart, dear Jesus, and
thou knowest that I love thee and love thy
holy book." And she touched the open Bible
with her lips. O joy! To the soft lips the slight
indentations of the raised surface are clearly
perceptible; they trace the sharp outline of the
letters with unerring accuracy. With a low
cry of joy, she passes line after line across her
eager lips, she turns the leaf, the lips lose not
their power. It is all clear, all easy now. The
lips could do what the toil-hardened fingers
could not, they could read.
And twelve-months after, I visited Dijon. The
low kitchen wore its old look, but what a
beaming, happy face was Marie's, as she sat in
her rude chair, her basket of straw at her feet,
reading her beloved Bible. Blind, it was full of
light. "N'est il pas heureux," she murmured in
her rich, musical tones, ' n'est il pas heureux
de baiser ainsi Ics douces paroles pendant que
j je les lis?" Is it not blessed to kiss the sweet
words as I read?
Dear eloquent lips, which the cold clay kisses
now, told me this little tale, and I listened
with starting tears, thinking how the poor blind
girl would rise up in the judgment to condemn
the many, who "having eyes, see not."
Reader, do you love the blessed words of
Jesus, with a love, heart-deep, heart-warm as
did the poor blind girl of Burgundy?
Selected
Another
A Blind Girl And Her Bible.
WOULD you know the value of the Bible?
Let me introduce you to a scene of deep and
thrilling interest, as related by a minister, an
eye-witness. A young woman, completely blind
and deaf, was brought before a number of
eminent surgeons, to see if anything could be
done for her.
Her condition had been produced by a
violent pain in the head. The only method of
communicating with her was by tapping her
hand, which signified no; and by squeezing it,
which signified yes. The surgeons concluded
that her case was incurable, and in reply to her
earnest inquiries, she received the unwelcome
tap. She immediately burst into tears, and
wept aloud in all the bitterness of anguish.
"What," said she, "shall I never see the light
of day, or hear a human voice? Must I remain
shut up in darkness and silence as long as I
live!"
And had she again been able to see, she might
have been pointed to the promises of the Bible;
if to hear, they might have been cited for her
comfort. At length a friend that was present,
took up the Bible, and placed it to her breast.
It was a touching and beautiful act. She placed
her hands on it, and asked, Is this the Bible?
Her hand was squeezed in reply. She
immediately- clasped the Bible in her hands,
and held it up to her bosom, and exclaimed,
"This is the only comfort I have left; I shall never
more be able to look upon its blessed pages,
but Ican think of the blessed promises I have
learned from it;" and then began to repeat some
of its promises: "Cast thy burden upon the Lord,
and he will sustain thee." 'Call upon me in
the day of trouble, and I will deliver thee."
"My grace is sufficient for thee," &c. She dried
her tears, became submissive to the will of God,
and was happy.
THE SAVIOUR.
JESUS from heaven came down to die
For little children young as I;
So great his love, his life he gave,
Our guilty souls from death to save.
Oh may I love and praise His name,
Who once for me a child became:
Help me, 0 Lord, thy will to do;
My sins forgive, my heart renew.