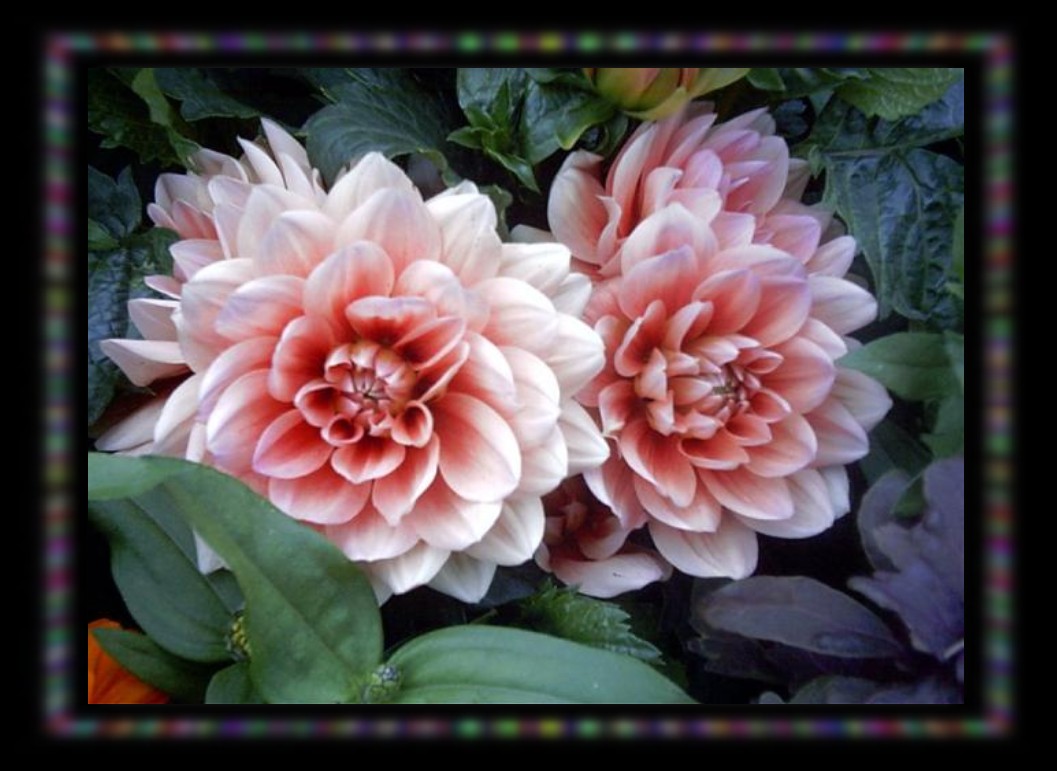 A Meditation
IF a pilgrim has been shadowed
By a tree that I have nursed;
If a cup of clear, cold water
I have raised to lips athirst;
If I've planted one sweet flower
By an else too barren way;
If I've whispered in the midnight
One sweet word of day;
If in one poor, bleeding bosom,
I a woe-swept chord have stilled;
If a dark and restless spirit
I with hope of Heaven have filled|;
If I've made for life's hard battle
One faint heart grow warm and strong
Then, my God! I thank thee bless thee,
For the precious gift of song.
Select
MEDITATIONS.
THE Scriptures say, " God is love." Cannot
I say the same from experience? He
has promised to be a Father to the fatherless.
Have I not ever found him a tender
and compassionate Father? A present help
in every time of need? A comforter in trial's
darkest hour? Oh, to be like my
blessed Master! Oh, for purity of heart
to be freed from sin! And oh, for more
of that disinterested benevolence which
prompted my Saviour to endure what he
did for me! Holy Jesus! So pure! So
holy! Shall I ever be like him? He has
promised to make me so, if I walk in harmony
with his precepts.
My Saviour is soon to appear on the
great, white cloud, clad in his kingly robes.
Will he then say to me, Well done; enter
into the joy of thy Lord? As the golden
gates are swung back upon their glittering
hinges, will these weary feet pass in, and
find rest? Beautiful thought! This privilege
is mine. My Father has promised it;
and his promises have never yet failed. I
can trust him for this.
I want to see the King in his beauty. I
want to see the countless millions who will
then be redeemed by his precious blood,
and the bright angels who have ministered
to me in all my journeyings through this
dark world. Shall I see them and talk with
them face to face? Will this voice unite
with theirs in the heavenly halleluiahs, and
shouts of praise to God and the Lamb?
As angel fingers touch the harp strings,
shall mine, too, join in making melody to
God? Will this aching brow ever wear a
glittering crown, and these parched lips
partake of the pure water of life? This
heart that has many times been in rebellion
against high Heaven, can it be SO softened
and subdued by the grace of God as to harmonize
with Heaven itself? Shall I be
made immortal, and live and reign with
Christ? Blessed Redeemer! I'll live for
thee here, that I may live with thee by-and
by. My soul says, with the poet,
"Oh! that I could forever dwell
Delighted at the Saviour's feet!
Behold the form I love so well,
And all his tender words repeat.
"The world shut out from all my soul,
And Heaven brought in with all its bliss;
Oh! Is there aught from pole to pole
One moment to compare with this?
"This is the hidden life I prize
A life of penitential love;
When most my follies I despise,
And raise my highest thoughts above."
JANE E. TREMBLEY.
UNION WITH CHRIST.
I AM the true vine, and my Father is
the husbandman. Every branch in me that
beareth not fruit, he taketh away; and every
branch that beareth fruit, he purgeth it,
that it may bring forth more fruit. Abide
in me, and I in you. As the branch cannot
bear fruit of itself, except it abide in
the vine; no more can ye, except ye abide
in me. I am the vine, ye are the branches."
John 15:1, 2, 4, 5.
How full of love and tenderness are these
words of our Saviour! Oh, the depth of
that love! It is breathed forth in nearly
every verse of this chapter.
Says Jesus, "I am the vine, ye are the
branches." Can it be possible that we are
as closely united with Christ as the branch
is with the vine? We see that the branch
grows right out of the vine, starting at first
from a little bud on the body of it. At
first, it is very small and tender; but, as it
receives the nourishing sap from the vine,
it gradually expands till, bursting its envelope,
it spreads forth its delicate leaves to
the light. These, catching the, genial rays
of the warm sun continue to grow till a little
stem is formed which in process of time
becomes a branch.
Now let us try an experiment. With pruning knife
in hand we will go out to the old grape vine,
which never fails to be loaded from year to year
with delicious fruit, and cut off several
branches, letting them lie wherever they
chance to fall.
After a few days, we will go and examine
them. Do you think we shall find
them fresh and vigorous? Oh! No. We
shall find them all withered and dead.
Their leaves that were once so green and
beautiful, are blackened and crisp; and
their fruit is shriveled and decaying. Alas
for the poor branch! It could not live
without the vine.
You will say that the branch is" a part of
the vine; that it grows out of the vine, and
cannot live unless fed and supported by it.
And so it is. Jesus says, "I am the vine, ye
are the branches." If Christ is the vine,
and we are the branches, how can we live
without abiding in Christ, any more than
the branch of the grape-vine can live when
severed from the vine? We cannot.
In the last part of the fifth verse and the
first part of the sixth, we read, "Without
Me ye can do nothing. If a man abide not
in me, he is cast forth as a branch, and is
withered."
But what is it to abide in Christ? Let
the first part of the tenth verse answer. "If
ye keep my commandments, ye shall abide
in my love." So you see the way is all
plain. If we keep the commandments because
we love God, he says that he will come
and take up his abode with us. Read John
14:23. What a sweet union it is, to have
Jesus come and take up his abode in our
hearts; He in us, and we in him.
How happy are they that abide in Christ,
nourished and strengthened every hour by
him, and ever dwelling in the sunlight of
his love. Who can afford to be "cut off" as
a branch, and be withered?
Let us, then, be diligent in searching our
hearts, that we may know that we are really
in Christ; that we are daily receiving
new life from him, and bearing fruit to the
glory of his name. Let us keep his
commandments, and abide in his love, thus
growing up into Christ, "till we all come in
the unity of the faith, and of the knowledge
of the Son of God, unto a perfect man, unto
the measure of the stature of the fullness of
Christ." Eph. 4:13.
G. F. RICHMOND.