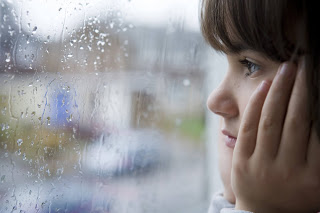 MAKING SUNSHINE.
OH, dear, it always does rain when I want to go anywhere!" cried Jennie Moore.
"It's too bad! Now I've got to stay indoors, and I know I shall have a wretched day."
"Perhaps so," said Uncle Jack; but you need not have a wretched day unless you choose."
"How can I help it? I wanted to go to the woods and gather nuts, and now there is not going to be any sunshine at all, and I shall have to stand here and see it rain all day long."
"Well, let's make a little sunshine," said Uncle Jack. This made Jennie smile through her tears, showing that Uncle Jack had manufactured a few rays already. So Jennie agreed to be his partner in this new business, and went to work according to these three rule:
First. Don't think of what might have been if the day had been better. Second. See how many things there are left to enjoy.
And, lastly, do all you can to make other people happy. Jennie began by amusing her little brother, who was crying. By the time she had him riding in a chair and laughing, she was laughing, too. After that she found many a pleasant amusement, and when bed-time came she kissed her uncle good-night, and was even more happy than if she had spent the day in playing in the woods, and gathering nuts. But that was not all. She dreamed that night that Uncle Jack had built a great house, and put a great sign over the door, which read,
SUNSHINE FACTORY.
She made her uncle laugh when she told her dream; but she never forgot what you must remember: A cheerful heart makes its own sunshine. A cheerful heart is one in which the Saviour dwells. If you follow him, you will not walk in darkness; all days and all duties will be bright and beautiful.
Select