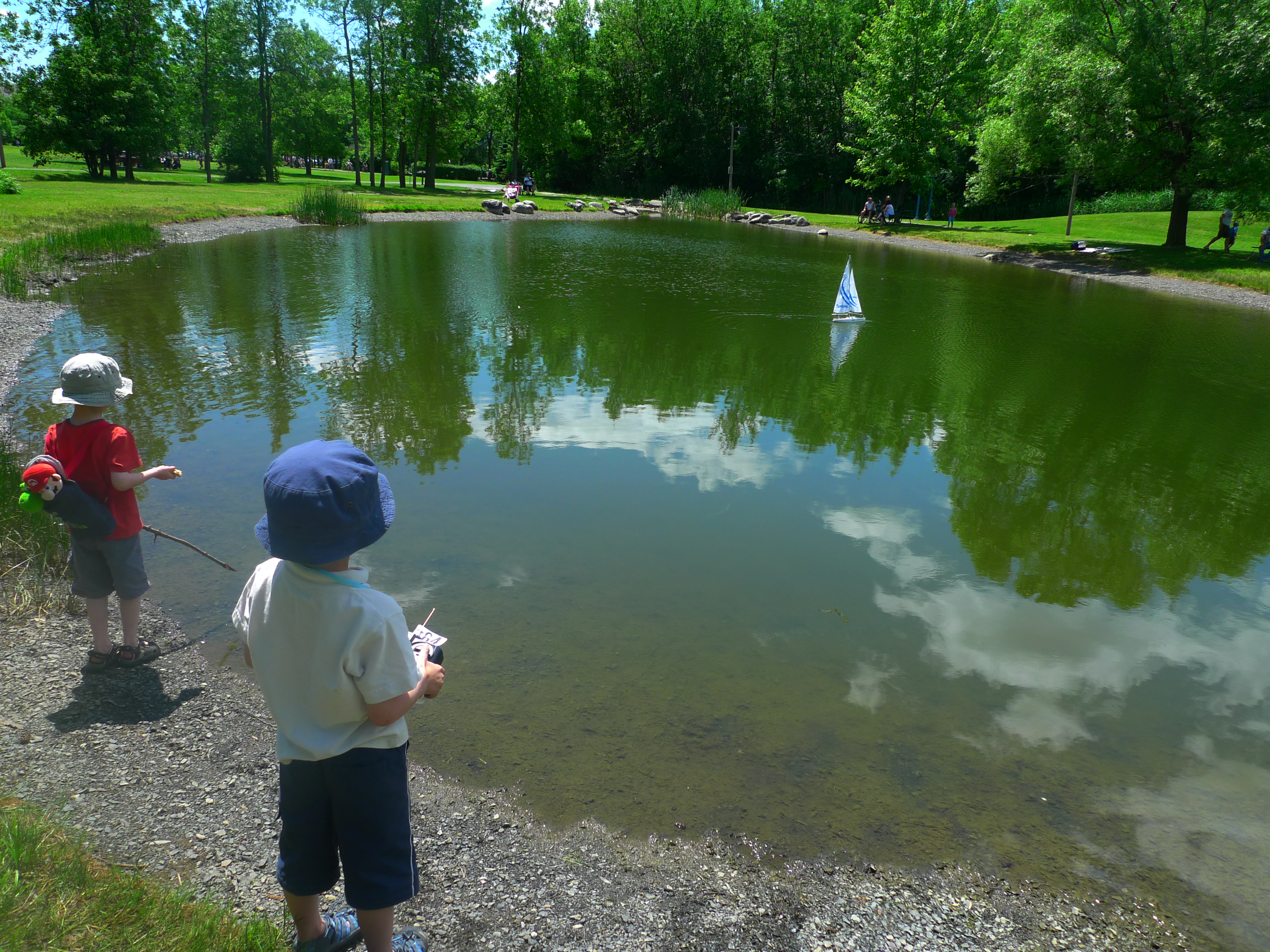 FOR BOYS.
I READ a very pretty story the other day about a little boy who was sailing a boat with a playmate much larger than he was.
The boat had sailed a long way out into the pond, and the big boy said,"Go in, Jim, and get her. It isn't over your ankles, and I've been in after her every time."
"I dare not," said Jim. "I'll carry her all the way home for you, but I can't go in there; she told me not to."
"Who's she?"
"My mother," said Jim softly.
"Your mother! Why, I thought she was dead," said the big boy.
"That was before she died. Eddie and I used to come here and sail boats, and she never let us come unless we had strings enough to haul in with. I am not afraid, you know I'm not; only she didn't want me to, and I can't do it. "Wasn't that a beautiful spirit that made little Jim obedient to his mother even after she was dead?
WHEN
WHEN will you give your heart 'to Christ? You have long been thinking the matter over. For a number of years you have felt it to be your duty to renounce sin, and accept Christ; but you have hesitated and faltered, and failed to take the great step. When will you make the decision? Will you make it now?
When will you give your heart to Christ? He stands at the door waiting, pleading. He has pleaded often, and waited long, sometimes in hope, and again in fear. He has followed you night and day with the blessed influences of his grace. When will you yield to him?
When will you give your heart to Christ?
He has purchased you with his blood, and has a rightful claim upon your body, soul, and spirit.
You acknowledge this claim, and feel the obligation it imposes, and yet withhold the gift.
When will you give yourself in solemn and entire consecration to him?
When will you give your heart to Christ? One season of mercy after another drifts away from you, and you are still unsaved.
You have been convicted, you have been troubled in heart, you have been alarmed, and, like Felix, trembled. You have even wept over your sins; and yet these seasons of mercy have come and gone, and you are still out of Christ. By and by the last call will come, the last invitation be given, the last offer of salvation rejected; and then, oh! What then?
When will you give your heart to Christ?
Do it now.
—S. S. Messenger