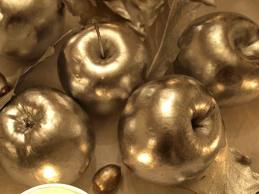 Golden Words.
SOLOMON says, "A word fitly spoken is
like apples of gold in pictures of silver."
Proverbs 25:11.
A relative of the celebrated
philosopher, John Locke, having once inquired
of him what was the surest and
shortest way for a young man to gain a
true knowledge of the Christian religion,
received in reply, these remarkable words:
"LET HIM STUDY THE HOLY SCRIPTURES,
ESPECIALLY IN THE NEW TESTAMENT. THEREIN
ARE CONTAINED THE WORDS OF ETERNAL
LIFE. IT HAS GOD FOR ITS AUTHOR, SALVATION
FOR ITS END, AND THE TRUTH WITHOUT
ANY MIXTURE OF ERROR FOR ITS MATTER."
Let those readers who
would receive the most precious of all
knowledge, act upon the advice of the
Christian philosopher.
G. W. A.
JESUS died for us; and, in return, only asks
us to live for him.
A MUDDY stream, flowing into one clear
and sparkling, for a time rolls along by itself.
A little further down, they unite, and
the whole is impure. So youth, untouched
by sin, may for a short time keep its purity
in foul company; but a little later, and they
mingle.
A THANKFUL HEART.
SOME murmur when the sky is clear,
And wholly bright to view,
If one small speck of dark appear
In their great heaven of blue.
And some with thankful love are filled,
If but one streak of light
One ray of God's good mercy gild
The darkness of their night.