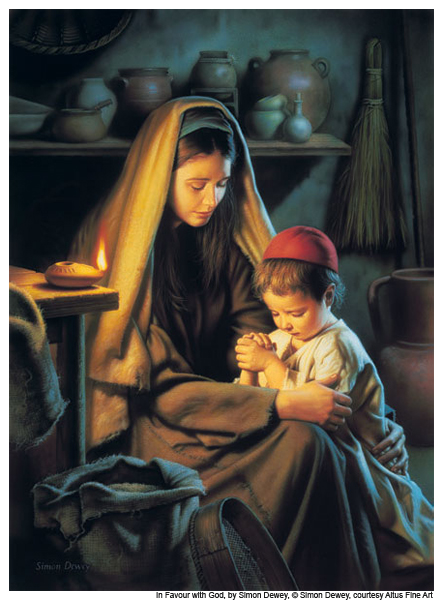 LIFE AND DEATH OF OUR SAVIOUR.
NEVER did the sun shine upon a more beautiful scene than that among the Judean hills the morning of our Saviour's birth. More than eighteen hundred years have passed, yet, in imagination, we can see the infant Saviour cradled in a manger, while savants bow before him, worshiping and offering gifts.
Years come and go, and we follow Jesus through his boyhood days, through youth, and up to manhood's estate. He was obedient, kind, and loving, always the perfect pattern.
While engaged in his public ministry, his great heart of pity was touched by human woe, and his hand was ever out-stretched to relieve suffering humanity.
The apostle says that he had compassion on the people, "because they fainted, and were scattered abroad, as sheep having no shepherd." What joy it gave him to see the sick rise up glad and healed at his word; to open the blind eyes to the pleasant world, the deaf ears to the sweet sound of human voices! How ready Christ was to give help and comfort to all who needed it!
No one wayside beggar or loathsome leper was too poor or miserable for him to care for. See him take, amid cold and frowning faces, the little children on his knee and bless them! What words of forgiveness and consolation, of promise and joy, he spoke to the sinning and sorrowing, to the bruised and broken-hearted, such words as man had never spoken, as man could never speak!
But the time has come when he is to seal his ministry with his blood. The last supper is eaten with his disciples, and, singing a hymn, they go out. Let us follow.
Tread softly now, for we are in the garden of Gethsemane. See the Saviour bowed in agony under a load of sin! Whose sins?
The sins of the whole world. Your sins, reader, and mine, were laid upon him who knew no sin.
The betrayal and the mock trial are over; the sentence has been passed, Jesus is to be crucified! Still we follow him. With weary feet he toils up Calvary. Now he hangs upon the cross, the PRINCE of glory, the great COMMANDER in Heaven. We turn away; we cannot look; our hearts are sad, and our eyes are full of tears. The sun veils his face, refusing to look upon the scene.
But listen! Hear the Saviour's dear voice: "It is finished." The plan of salvation is complete, he has died to redeem man. Oh, the matchless depths of a Saviour's love!
V. A. M.