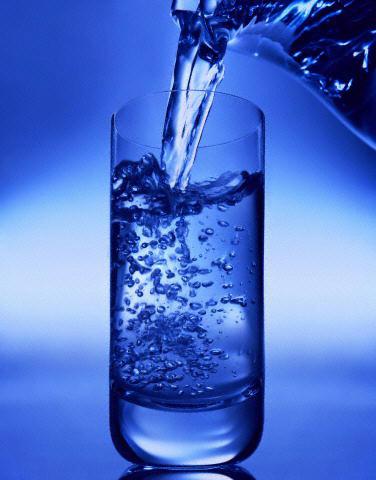 Children's Fears
Not long since two little boys were lying together in their trundle-bed. Willie, the oldest of the two, awoke in the night very thirsty. Being told that he could jump up and get himself some water, he cried, saying that he was afraid. Upon this his little brother, two years younger than himself, spoke encouragingly to him, and said, "God is wight here, Willie! God is wight here! You needn't be afraid, Willie!" So Willie jumped up and got himself some water, and then came back to his little bed all safe, and soon he and his little brother were fast asleep again.
I thought, as I read this simple little incident, of our Saviour's words: " I thank thee, 0 Father, Lord of heaven and earth, because thou hast hid these things from the wise and prudent, and hast revealed them unto babes." Yes, little children are just the ones to receive good impressions and learn wisdom. Are there any little children who read this who are troubled with fears, think of what this little boy said, "God is wight here." There is a world of greatness in this simple truth. The Bible says the eyes of the Lord are in every place beholding the evil and the good. This is how God is right here. 0, if every one would think of this they would have more courage and less fear. Sometimes children do so wrong that they cannot realize the care of God over them. Dark and evil influences control them and all their actions. They do not think that God sees them, and that it is all written down in his book in heaven.
There is a kind of fear I love to see in children, though many do not possess it. It is a fear that always comes when God is near us. A fear to break one of his commandments. A fear to disobey your parents in the smallest particulars, or to tell a lie, or to practice deception in the least. Though you cannot see God, he can see you; and when you least think he sees you, perhaps a wicked act is being recorded in his book of remembrance. This kind of fear always brings hope and courage, because then we can have confidence toward God, and we know he will give us what we ask of him. I would like to appeal to those children who are living on in sin, who might come and find forgiveness of all their sins. Do not longer delay.
Think how sweet it would be to know that every wrong thing you had ever done was all pardoned, and then the peace which might fill your hearts. Give your hearts to God, and ask Jesus to forgive your sins, and let His blood wash them away, and all will be well. Then you will not have so many unhappy hours, and feel so often that you lose confidence in God, your friends and yourself.
May the Lord help the children that when Jesus comes the angels may gather them with the righteous into the heavenly garner.
M. D. A.