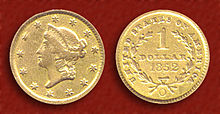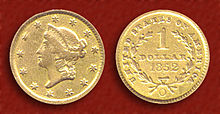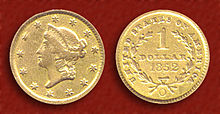 For Christ's Sake.
"THERE, Mary, now don't you think that I deserve to be called a good husband?" said the young man, smiling as he dropped into the lady's hand half a dozen gold pieces.
"Yes, you are, Edward, the very best husband in the world."
"Thank you. And now I want you, dear, to have the mantle by New Year's Day. I'm anxious to see how you will look in it.
"But, Edward, you know we are not rich people, and it really seems a piece of extravagance for me to give thirty dollars for a cloak.
"No, it is not either. You deserve the mantle, Mary, and I've set my mind upon your having it."
It was evident the lady was predisposed to conviction. She made no further attempt to refute her husband's arguments, and her small fingers closed over the gold pieces.
Edward and Mary Clark were the husband and wife of a year. He was a bookkeeper in a large establishment, with a salary of fifteen hundred dollars. The love of Christ was the motive power in the hearts and lives of both.
Mrs. Clark came into the sitting-room suddenly, and the girl lifted her head and then turned it away quickly, but not until the first glance told the lady that the fair face was swollen and stained with tears.
Janet Hill was a seamstress whom Mrs. Clark had occasionally employed for the last six months.
"Won't you tell me what is troubling you, Janet?"
"Nothing that anybody can help," answered the young, girl, trying still to avert her face.
"But perhaps I can. At any rate, it does us good sometimes to confide our sorrows to a friend."
And so, with kind words and half-caressing movements of the little hand laid on the seamstress' arm, Mrs. Clark drew from her lips her sad story. She was an orphan, supporting herself by her daily labors: and she had one brother, just sixteen, three years her junior. He had been for some time a kind of under-clerk in a large wholesale establishment, where he had seriously injured himself in the summer by lifting some heavy bales of goods; and at last a dangerous fever set in, which had finally left him in so exhausted a state that the doctor had little or no hope of his recovery.
"And to think I shall never see him again, Mrs. Clark," cried the poor girl, with a fresh burst of tears. "To think he must die away there, among strangers, in the hospital, with no loving face to bend over him in his last hours! Oh, George, my darling, bright-faced brother George!" And here she broke down in a storm of sobs and tears.
"Poor child, poor child!" murmured Mrs. Clark. "How much would it cost for you to go to your brother and return?" she asked at last.
"About thirty dollars. I have not so much money in the world. You see it's four hundred miles off. A thought passed quickly through Mrs. Clark's mind. She stood still a few moments, her blue eye fixed in deep meditation.
At last she said kindly, "Well, my child, try and bear up bravely, and. we will see what can be done for you." And the warm, cheerful tones comforted the sad heart of the girl.
The lady went up stairs and took the pieces out of her portmonaie. There was a brief, sharp struggle in her mind.
"Somehow, I've set my heart upon this mantle," she thought, "and Edward will be disappointed.
I was going out to select it this very afternoon. But then there's that dying boy lying there with strange faces all about him, and longing, as the hours go by, for a sight of the sister who loves him; and would not this thought haunt me every time I put on my new cloak? After all, my old cloth mantle is not so bad; and it can be turned. And I'm sure I can bring Edward over to my way of thinking. No, you must go without the mantle this time." And she closed the portmonaie resolutely, and went down stairs.
"Janet, put up your work this moment; there is no time to be lost. Here is the money. Take it and go to your brother. "The girl lifted her eyes a moment, almost inbewilderment to the lady, and then as she comprehended the truth, a cry of such joy broke from her lips that its memory never faded from the heart through all the after years of Mrs. Clark's life.
"George! George!" the words leaped from her lips, as the sister sprang forward to the low bed where the youth lay. He opened his large eyes suddenly a flush passed over his pallid face. He stretched out his thin arms. "Oh, Janet!
Janet! I have prayed God for the sight of you once more before I die."
"His pulse is stronger than it has been for two weeks, and his face has a better hue," said the doctor next morning, as he made his morning visit through the wards of the hospital.
"His sister came yesterday and watched with him," answered the attendant nurse, glancing at the young girl who hung breathless over the sleeping invalid.
"Ah! That explains it. I'm not certain but that young man has power enough left to recover, if he could have the care and tenderness for the next two months, which love alone can furnish."
How Janet's heart leaped at the blessed words! That very morning she had an interview with her brother's employers. They had been careless, but not intentionally unkind, and the girl's story enlisted their sympathies.
In a day or two, George was removed to a quiet, comfortable private home, and his sister installed herself by his couch, his nurse and comforter.
Three years have passed away. Mrs. Clark sat in her chamber, humming a nursery tune, to which the cradle kept a sort of rhythmic movement. Suddenly the door opened. "Sh, sh!" said the young mother, and she lifted her finger with a smiling warning as her husband entered.
"There's something for you Mary. It came by express this afternoon."
The lady removed the cover, with eyes filled with wonder, while her husband leaned over her shoulder and watched her movements.
A white box disclosed, itself, and, removing the cover, Mrs. Clark descried a small, elegantly chased hunting-watch. She lifted it with a cry of delighted surprise, and, touching the spring, the case flew back, and on the inside were engraved these words:
"To Mrs. Mary Clark. In token of the life she saved."
"Oh, Edward! It must have come from George and Janet Hill," exclaimed the lady.
"You know she's been with him ever since that time; and she wrote me last spring that he had obtained an excellent situation as head clerk in the firm. What an exquisite gift, and how I shall value it, not simply for itself either."
"Well, Mary, you were in the right then; though I'm sorry to say I was half vexed with you for giving up your mantle."
"I've not had one, but I've never regretted it."
"Nor I, Mary, for I cannot doubt that your act of self-denial saved the young man's life."
"It would almost seem so, Edward, and I bless God for it," added his wife, fervently, her eyes filling with tears.
The husband drew his arm around his wife, and reverently said, "Blessed be God, Mary, who put it into your heart to do this good deed. You remember who said,"
"Inasmuch as ye have done it unto one of the least of these, my brethren, ye have done it
unto me.'"
S. S. Workman.