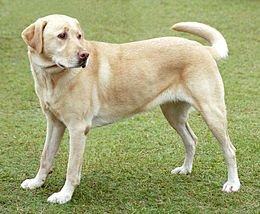 The Lost Boys And Their Dog Pomp.
I will here relate for you a little incident that
occurred when I was a small lad, and when this
country (Illinois) was quite thinly settled, and
the woods but a wilderness. I, in company with
my brother two years older than myself, started
to hunt a cow that had strayed away. We
started into the woods, and traveled a long way
without paying any attention to the direction we
were going. Finding ourselves very tired, and no
hopes of finding the cow, we concluded to
return home, but as we had not paid attention to
the course we had come, we did not know which
way to go. After some consultation we agreed
upon the direction to start, hoping we were
right, but fearing we were wrong; and after
traveling some way, we concluded we were
wrong, and without much hesitation, we began
to retrace our steps.
Our faithful old house dog walked close to our
side all the while, until we thought we were
wrong, when we started in another direction;
and thus we continued to wander about, tired
and hungry, the thistles striking our bare feet,
and making them sting so badly as almost to
make us cry. At last, finding all our efforts
fruitless, we stopped, and as we thought of our
dismal situation, lost in the woods and night
coming on, we both began to cry. At this, our
dog Pomp seemed to know we were in distress,
and would look up into our faces and whine as
though he wanted to help us.
It is on an occasion like this, my dear children,
that we can feel how dear our parents and our
homes are. And it was there in the dark woods,
made still more drear by the idea of being lost,
that my acts of disobedience came to mind; and I
resolved to be obedient to my parents, whom I
never valued so much as I did then; and never be
ungrateful for the tender love they had for me. I
think it would do some children good to be lost
in the dark woods for a little while. Those who
think they are old enough to do as they wish,
and do not appreciate the watchful care of their
parents. It would lead them to reflection, and to
a sense of their own dependence.
But to return to my narrative: We wept bitterly
at the thought of having to stay in the woods all
night, and Pomp seemed to feel sorry for us too.
He would walk around us, and then sit down and
look in our face, and whine, and seemed very
anxious to help us. At this time the thought
came into my mind, Send Pomp home, and then
follow him.
I told my brother of my plan, and he gave the
command, "Pomp, go home!" The dog seemed to
understand it all, and immediately started off on
a trot, and we started after with new courage,
trusting in the guidance of our faithful dog; nor
were we disappointed; for in a short time we
were in sight of our home, which we were never
more glad to see.
Now, my dear children, I fear that many of you
are wandering in a more dreary wilderness than
we were: that is, the wilderness of sin. But there
is One who is ready and willing to lead you in the
right way, if you will only obey him and keep his
commandments. Let us ever strive to love him
who first loved us, and sent his own Son to
suffer and die for us, that he might lead us out
of this wilderness of sin to our Father's home
above, where Jesus has gone to prepare us a
mansion, and has promised to come again to
take us to himself.
John 14:3.
Was ever love like this? O no!
My dear little children, do you not want to be
among the one hundred and forty-four thousand?
Then you must keep the commandments; for this
is the love of God, that we keep his
commandments.
And the fifth commandment says, "Honor thy
father and thy mother, that thy days may be
long upon the land which the Lord thy God
giveth thee."
I. F. BALLENGER.
Oneco, Stephenson Co., Ills.