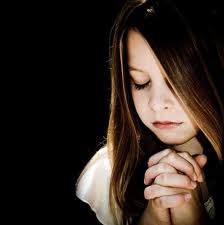 An Experience
PERHAPS it will not be uninteresting to the
readers to relate some of my
experience, how I found the narrow way that
leads to life.
I always had a desire to become
a Christian from the earliest remembrance of my
childhood days; yet how to be one, was always
a query in my mind.
I was blest with pious parents, and my devoted
mother early taught me (and my younger sister)
to pray, or to repeat the Lord's prayer, either
before or after retiring to rest, which I think
impressed upon our minds the necessity of
prayer; and I would occasionally try to pray in
secret, after I had ceased to say the Lord's
prayer. My mother would often point us to Jesus,
yet how to be a Christian I did not fully
understand. I had often attended public worship,
but never remember of hearing the way of life
pointed out so that it was simplified to the
understanding of a child.
But perpetual punishment for the reward of the
wicked I can well remember.
Some years glided away, until I passed from
childhood to youth, when I found myself
surrounded with youthful associates, who were
living without a hope in Jesus. Their frequent
parties of pleasure seemed to engross their
whole attention. At times I joined with them, but
a remorse of conscience followed, and I wept in
solitude over the past. I would say within my
heart, "O that I were a Christian! Death may
call me away in an unexpected moment
unprepared."
I saw too many that professed to "get religion,"
but it was like the morning cloud and
early dew, that soon passes away. In a few
months they were as gay and thoughtless
as ever.
This was discouraging to me, and my serious
impressions wore away, until I heard the
everlasting gospel proclaimed, "Fear God and
give glory to him, for the hour of his judgment
is come."
It was first preached to us by Bro. Rhodes.
With such solemnity and power did he proclaim
the truth, and with such solemn appeals did he
exhort the sinner to prepare to meet his God,
that it melted the hardened sinner's heart, and
there was a mighty awakening; and the Lord
wrought in power among both old and young.
Here I began anew to seek the Lord as never
before. Often did I retire in secret to plead for
my soul's salvation, but the thought that the
prayerof the sinner was an abomination in His
sight sometimes hindered me, yet I could not
cease from prayer. At one time I wandered in the
field to a secluded spot, and knelt for prayer;
after I arose my mind was calm and serene, all
my trouble and perplexity was gone. Here, for
the first time, I felt that God heard and answered
prayer. I found that I had been unwilling
to believe, that he was willing to receive me, and
that my unbelieving, doubting heart had kept me
from receiving the blessing before. I returned
to the house singing these words:
"My old companions, fare you well,
I will not go with you to hell;
I mean with Jesus Christ to dwell,
Let me go, fare you well,"
This contained the sentiments of my heart. I
now felt that I could leave all for Christ, and that
he was "the chiefest among ten thousand, and
the one altogether lovely."
Some weeks passed away, and the ordinance
of baptism was to be administered, but my mind
now seemed beclouded, and I felt perplexed. I
knew it was duty to go forward, if I felt free. I
tried to look to the Lord for more liberty, but
felt no different. Here I think Satan was tempting
me to keep me from duty; but I had resolved
to obey God, and as others went forward, I
went with them; and as I arose from the water,
I was filled with joy inexpressible. I felt that
all my sins were washed away, and such
happiness I enjoyed as I never before
experienced.
Though some time has passed away since I
began the narrow way, yet I never have become
weary in trying to follow the narrow path that
leads to eternal life.
M. S. FINCH.