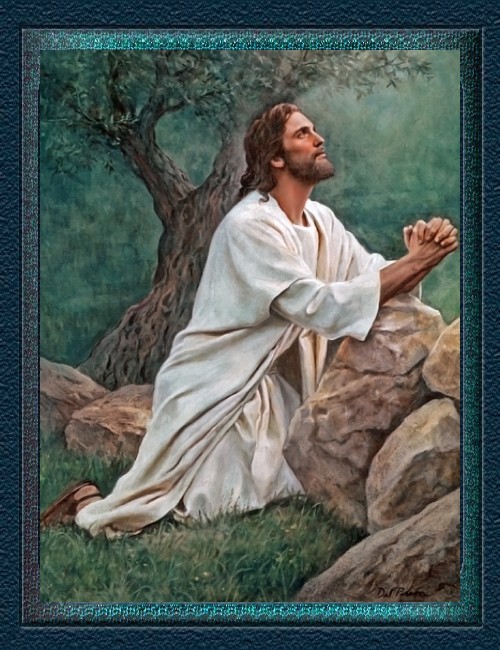 Yearning For Jesus
JESUS TEACHES THROUGHOUT GALILEE.
ONE morning Jesus rose a great while before day, and as soon as it was light went away into a solitary place, and there prayed. But Simon and some others followed him, and when they had found him they said unto him, "All men seek for thee." Now the people feared that Jesus was going to some other place, so they urged him to remain with them; but he said, "I must preach the kingdom of God to other cities also; for therefore was I sent." So he traveled throughout Galilee preaching in their synagogues, and healing the sick and casting out devils wherever he went.
As he was thus journeying, there came to him one day a leper, who kneeled be fore him, and said, "If thou wilt, thou canst make me clean." Jesus pitied the poor man, and putting forth his hand touched him, saying, "I will; be thou clean." When Jesus had said this, the leprosy immediately departed from the man, and he was entirely well.
Then Jesus sent him away, telling him to say nothing to any man, but to show himself to the priest, and offer for his cleansing those things commanded in the law of Moses. But the man was so rejoiced that he told his story everywhere he went, and in a little while such a multitude gathered around Jesus from every quarter that he was obliged to leave the city and teach in desert places.
What a sight it must have been to see such crowds of people coming from all directions, and gathering about the Saviour in his lonely retreat, to learn of him how they might enter into the kingdom of heaven! There, Jesus stood and taught all through the weary day, and when night came on, and the crowd withdrew, he went by himself and prayed.
How many sad hearts were made to rejoice by seeing their sick and crippled friends restored to perfect health! And how many were made glad by the words of Jesus, which gave them a hope of eternal joy in the world to come.
That same Jesus is now in Heaven, but his angels, though unseen by us, are constantly about us, and he knows all we do and all we suffer. He is just as pitiful and kind as when He was upon the earth, and he can hear us when we ask him for help just as well and as certainly as he heard the leper. He is just as powerful to help now as he was then, and just as willing to relieve those who suffer. We cannot hear him speak, but we can read his words, and know that they are meant for us as well as for those to whom they were directly spoken.
How we ought to love such a Saviour, and how gladly we ought to do all that he requires of us!