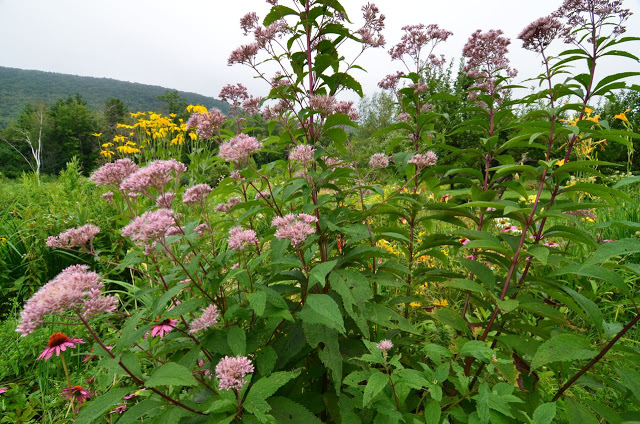 THE LITTLE Truant
N. IS a beautiful town in Massachusetts.
Its streets are neat, its houses good and well
built, its farms highly cultivated, its
schoolhouses and other public buildings are
built in the most approved style. The noble
Connecticut river winds gracefully through
thousands of acres of beautiful meadows, while
in the distance Mt. Tom and Mt. Holyoke rear
their rugged heads; in fact, if there is a pretty
town in Massachusetts, N. is one.
A good many years ago a little boy was attending
his lessons in the town above described,
when, at recess, he was plied by an older
boy in a very flattering way to run away from
school in the afternoon, and go hunting bird's
nests in the meadows.
Now the river meadows in the town of N.
are so overflowed in the spring by the floods of
water which make their way to the ocean, that
fences would be swept away, so the whole are
enclosed in one, and the roads passing through
are intersected by gates which are closed after
every passing vehicle or traveler.
This foolish little boy thought he could not
refuse so pleasant an offer to go and see the
beautiful fields and hills and river and meadow,
especially as the birds sang a sweet song, and
the sun shone so brightly, and nature looked
so inviting; so away they went, some large and
some small boys, some bad and some not yet so
bad. They passed the meadow gate into the
broad open meadow, and some skipped about
in the grass, some climbed the trees, and some
hunted for bird's nests; but for all the rest
were so merry, this little boy was unhappy
he wished himself back in school, but he dared
not say so.
Things were thus going on finely when some
one of the truant company cried out, " Here is
a bird's nest!" and all ran to see; and as they
were all looking down into the ground-sparrow's
nest this little boy was startled by hearing
his own father call him in most authoritative
tones. He looked up and saw his father
riding slowly along the road, and at every few
steps of his horse, he would call out his son's
name.
This naughty boy was dreadfully terrified to
see his father there, and yet was glad inwardly
to get away from his bad companions. And as
he was marched back to school and delivered
to his teacher, no tongue can tell his confusion
and mortification; to be led away, to be
discovered, to be brought back, trotting down
the dusty road by the side of the old family
horse, and his father so silent, yet so solemn,
and then the teacher so mild and forgiving. But
it taught him a lesson; he ever afterwards
avoided those bad boys. This little boy tried
to do right after this lesson; he ever remembered
it, and a most severe punishment it was
to be so exposed and so forgiven.
His parents with their family soon afterwards
removed to another State, where the
sons, some of them grew up to manhood, and
their little boy (now a man) lived to see the
one who had led him to go a tenanting, become
an inmate of the prison, and he thanked God
for separating him from such companions at an
early date.
This silly boy who was so unfortunate as to
be led away from school, and then so very
fortunate as to be led back to school again, is
now trying to keep the commandments of God
and the faith of Jesus, and he thinks the
restraints of early life were most salutary.
Children and youth, be very thankful if your
parents are strict and careful and watchful. This
is your safety to give good heed to instruction.
J. C.