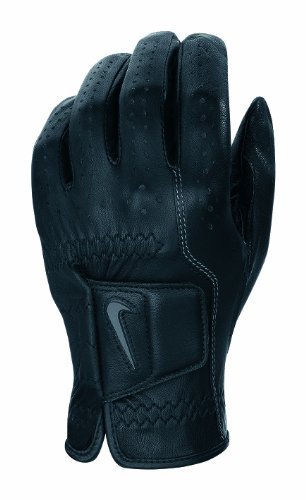 The Left Hand Glove
Go forth, brave heart, with purpose high,
The world has need of labor;
Go wipe the tear from sorrow's eye,
And help and bless thy neighbor.
Go forth, brave heart, be strong and bold,
And nobly do thy duty;
So shall thine eyes at last behold
The King, in all his beauty.
THE LEFT-HAND GLOVE.
"I DON'T know what to do with this glove," said Mrs. Wells, as she was looking over closets and drawers. She held up a fur gauntlet nearly new.
"It seems too good to throw away, and yet it is of no use. What a pity Mr. Wells lost the mate!"
"Why don't you put it in with those things, mamma?" suggested Kitty, looking up from her set.
"Those things" were a pile of partly worn garments Mrs. Wells had just laid aside as an intended contribution to the Home-Mission box.
"Why, Kitty, do you think an odd glove would do any better service out West, than here?"
"Some one might like it, mamma perhaps some poor minister, who has to ride miles and miles over the prairies. He could hold the reins in his left hand you know, and keep the other in his pocket."
"That's quite an idea, Kitty," laughed Mrs. Wells. "The glove won't take up much room, any way. We'll send it."
It was a handsome glove, of dark, glossy fur, soft and warm, and long enough to cover the wrist. The pair had been expensive. It went a long journey, by blue, winding rivers and fields of waving grain and golden corn, past hills and woods, through busy, bustling cities, and reached a part of the country where winter is long and severe.
The mission box carried comfort and cheer to many a distant home.
"But what can we do with this odd glove?" questioned one of the ladies who unpacked.
"Why, don't you remember?" said another, " There's that poor minister, Mr. Gray, who lost his right hand a year ago."
"That terrible accident! Oh, yes, I recollect."
"This is a left-hand glove, and good as new. Let's send it to him."
The minister's family were glad that night. There were little sacques and dresses, shoes and stockings, for the five children, and a shawl for mamma.
"And, O papa, see this!" shouted his little girl, holding up the gauntlet.
"Now your hand won't be all blue with cold. See what a beauty? There's only one, and it's left-hand.
Isn't it queer?"
The minister tried on the glove. It was just a fit. "Who would have thought it?" said he. So the odd glove found its place, and had a mission in the world.
Christian Register