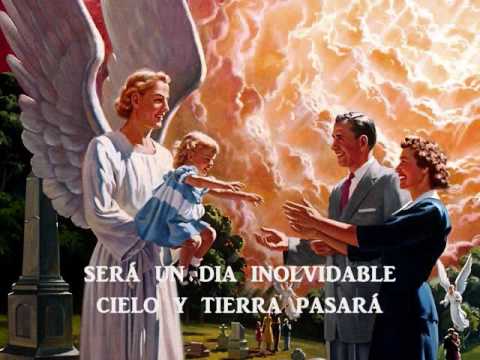 The Resurrection
A CHILD'S FAITH.
A LITTLE child was once taken to a funeral of one of his young companions. He had never seen a dead body before. He looked long and earnestly on the beautiful form of his friend, as it lay, like a piece of wax-work or of polished marble in the dark coffin, with flowers all over it. He did not go to the graveyard. His mother took him home, and let him stand at the window, where he could see the funeral procession of his playmate go by. He looked at it with fixed attention for a while; then he turned to his mother, and his face all lighted up with gladness as he said, "O mamma! How beautiful it will be when Jesus says,
'Baby, come forth!! '"
The little fellow was thinking, no doubt, of what he had heard about Jesus standing by the grave of his friend, in Bethany, when he said, "Lazarus, come forth!" That dear child was making the right use of what the Bible teaches us about Jesus and the resurrection. In the morning of the resurrection, Jesus will speak in that way to all the dead children and to all his people who have died believing in him; and it will, indeed, "be beautiful when they come forth!"
Dr. Newton.
SPEAK KINDLY.
A YOUNG lady had gone out to take a walk. She forgot to take her purse with her, and had no money in her pocket. Presently she met a little girl with a basket on her arm. "Please, miss, will you buy something from my basket?" said the little girl, showing a variety of bookmarks, needle-books, watchcases, etc.
"I am sorry I cannot buy anything today," said the young lady. "I haven't any money with me. Your things look very pretty." She stopped a moment and spoke a few kind words to the girl; and then, as she passed on, she said again, "I'm very sorry I cannot buy anything from you today."
"Oh, miss," said the little girl, "you've done me just as much good as if you had."