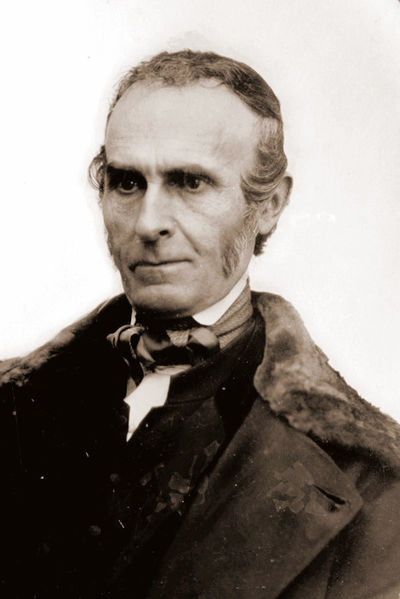 VISIT TO A POET'S HOME.
SEVERAL years since, in a quiet, New England town, lived a boy, in some respects much like hundreds of others, a barefooted, whistling boy, whose straw hat with its unevenly fringed brim, shielded, more or less, the happy face beneath. In the farmhouse home he was the light and joy of the family circle. As he left the sweet child years and grew to manhood, he engaged in the humble occupations of farming and shoemaking.
He never enjoyed the reputation to which many a brilliant American boy aspires, that of being able to instruct the rest of the world. No, he was quiet, modest, retiring, with those most precious ornaments of youth, delicacy of feeling and appreciation, combined with a high sense of honor.
That lordly, assumption of superiority which, leads one to pass relentlessly over the rights and feelings of others, to gratify self, was never known to him. He attended the village academy, and struggled, as has many another, to obtain an education, and after he was of age engaged chiefly in literary pursuits.
Quietly, unostentatiously has he labored for the interests of common humanity; and now he wears gracefully the coronet wrought by the deft fingers of Time, which the Bible tells us is "a crown of glory." The name of John G. Whittier has become a household word. Not long since we passed the poet's home, in Danvers, Mass. The house has no "brown stone front" or other superfluous embellishments. It is only a pretty, un-pretentious house, in a quiet rural spot, lovely enough in its sweet simplicity to attract an angel visitant. Art has not been encouraged to supplant Nature in the arrangement of yard or grounds. A "leaning apple-tree," such as we gathered under when children, stands, or lies, by the roadside, in the field opposite the house. Only a few steps from the door is a tangle of evergreens, interspersed with other trees which are at this season of the year leafless, but which will, no doubt, a little later, reecho sweet bird-songs, and perchance shelter the timid rabbit.
We almost imagined we could see "Maud Muller's" brown eyes gazing down the road in the dreamy summer haze, or "Barbara Frietchie's" wrinkled hand bravely flinging the nation's banner to the breeze.
Only a short distance from here is a building a stone mansion, unique and elegant, perhaps, as intellect could devise or wealth execute; yet we doubt if its possessor has ever known the happiness that crowns the sunset hours of this serene, pure-hearted man, whose name is enshrined in the hearts of the American people. But
"The surest pledge of a deathless fame,
Is the silent homage of thoughts unspoken."
MARY-MARTIN.