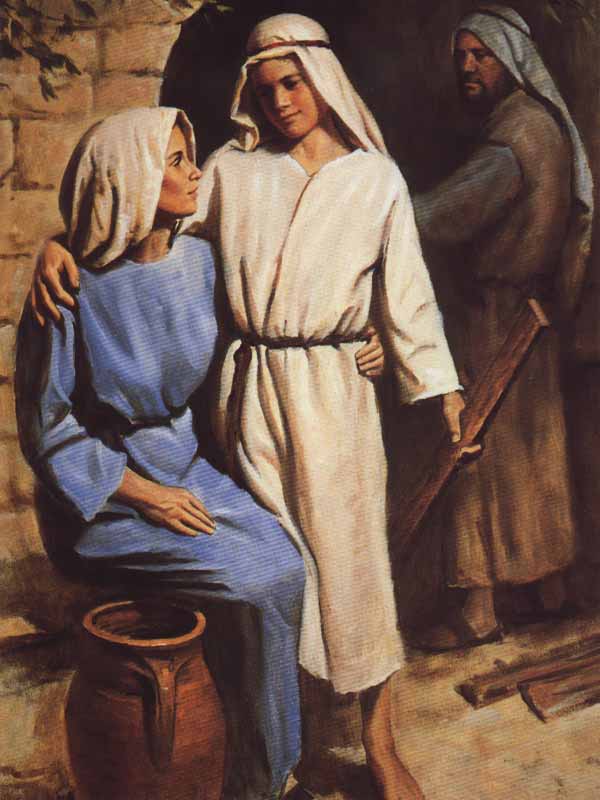 Wonderful Mother
THE DEBT TO MOTHER.
MOTHERS live for their children, make self-sacrifices for them, and manifest their tenderness and love so freely, that the name mother is the sweetest in the human language. And yet, sons, youthful and aged, know but little of the anxiety, the nights of sleepless and painful solicitude which their mothers have spent over their thoughtless waywardness. Their loving hearts go down to their graves with those hours of secret agony untold. As the mother watches by night, or prays in the privacy of her closet, she weighs well the words, which she will address to her son, in order to lead him to a manhood of honor and usefulness. She will not tell him all the grief and fears, which beset her soul. She warns him with trembling, lest she say overmuch. She tries to charm him with cheery love while her heart is bleeding.
No worthy and successful man ever yet knew the breadth and depth of the great obligation which he is under to the mother who guided his heedless steps at the time when his character for virtue and purity was so narrowly balanced against a course of vice and ignominy. Let the dutiful son do his utmost to smooth his mother's pathway, let him regard as implicitly as he can, her wishes and advice, let him omit nothing that will contribute to her peace, rest and happiness; and yet he will part from her at the tomb with his debt to her not half discharged.
Selected.
AFTER the cloud and the whirlwind,
After the long, dark night,
After the slow, dull marches,
And the thick, tumultuous fight,
Thank God, we see the dawning
Of the golden, glorious light.