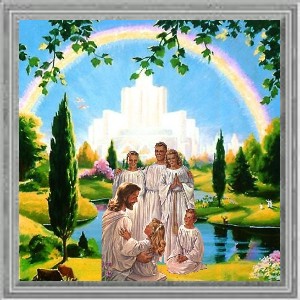 A Striking! Question.
"MAMMA," said a little child, "my Sabbath-
school teacher tells me that this world
is only a place in which God lets us live
awhile that we may prepare for a better
world. But, mother, I do not see anybody
preparing. I see you preparing to go into
the country, and Aunt Eliza is preparing to
come here. But I do not see any one preparing
to go there; why don't you try to get
ready? You scarce ever speak about going!
YI